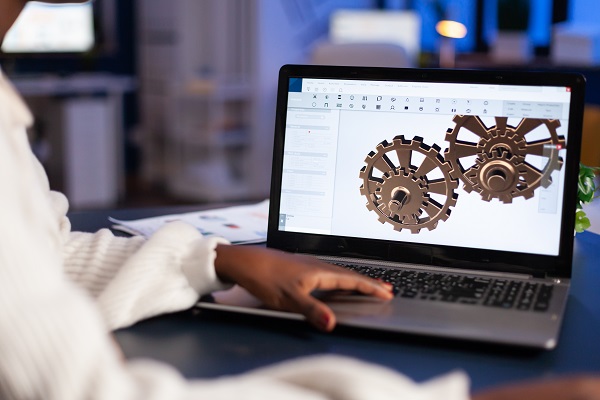 Decisions! Decisions!
Are you looking for dump truck software for your dispatchers? Do you need a way to record and manage your dump truck loads, in order to be able to both bill customers and to pay your drivers?
Alternatively, does trying to find a dispatch software for something like, perhaps, short haul, dump or straight truck, concrete, grain, rocks or aggregate hauling, make you want to just throw up your hands in frustration! There are many programs out there for over the road trucking (check out our TMS Digital Dispatch) but finding a good program for short haul trucking can oftentimes be more challenging.
We have it!
Well, you have landed in the right place! TMS Digital Tickets lets you enter your tickets, rate them by trip, weight, tons, and cwt rate types.  Throw on some additional charges and tax rates, if need be.  And, tell it what driver needs to be paid.
Sounds easy, doesn't it?
Well it is and it gets easier!  You can setup jobs!  Huh, what is a job?  Well, I will tell you! Setting up a job in tickets is like setting up a template.  This is fantastic when you are working a job site and have trucks running back and forth, repeatedly and most of the information in the ticket is the same each time.  You just create a job; enter the data that remains the same each time, for example the customer you are billing, where you are hauling from and where you are hauling to.  The rate type and rate and then all you change is the variable data, like the driver who hauled it or the weight or if there are extra charges. Save it and you are done!
Our TMS Digital Tickets software is the best tool for the freight dispatcher of a short haul or dump trucking company, enabling him to easily assign runs to a local truck dispatcher.
So Much!
We have many additional features that you do not see in other ticket programs.
An import function, for example importing scale tickets
Tracking individual charges to different revenue accounts
Integrate with different account packages, including QuickBooks, Microsoft Dynamics, Mas 90 and others.
Custom billing or pay formulas
Custom reports, as well as detailed, informative ready to use reports
Fast and friendly, as well as patient technical support
Stored on secure servers
99.9% Uptime
Setup automatic accessorial charges
Fuel Surcharge rate table
You can customize screens and buttons
You can customize menu options
Secure logins and useful privacy features that can be assigned to users or groups of users
Remote access from anywhere with internet
Malware, Ransomware and Virus FREE
Who uses our program?
Dump Trucking companies who transport materials (such as grain, rock, dirt, gravel, or demolition waste) for construction as well as coal. A typical dump truck is equipped with an open-box bed, which is hinged at the rear and equipped with hydraulic rams to lift the front, allowing the material in the bed to be deposited ("dumped") on the ground behind the truck at the site of delivery.
However, our Tickets program can be used by any type of short haul trucking, not just dump truck dispatcher.
Who are we?
TMS Digital has been around for well over 30 years. We actually started out working out of a barn.  Ok, well, that is misleading; the barn was remodeled into offices. Nevertheless, it is fun saying we worked out of a barn and our programmers were in the chicken coop!  Originally, the company name was TMS.  We were among the first TMS (transportation management systems) out there. Bob Berner, was the owner and original programmer.  High on energy, personality and dreams, he was the definition of innovative!
Sadly, we lost Bob in an airplane accident, but he was doing what he love; flying high among the clouds.  The company was purchased by the lead programmer and became Custom Software Solutions.  The TMS suite of programs, which by that time included Tickets, Dispatch, Maintenance, Mileage and Fuel Tax and Fuel card, as well as Driver Logs and EDI was taken from a DOS format, into Windows.  The innovation continued!
As we continue to improve upon our products, we have now partnered with Protected Harbor to become TMS Digital.  In addition to our great software we now offer complete remote desktop systems.  You can run, not just TMS, but your whole office on secure data servers and know that you are safe and secure from Ransomware, Malware, Viruses and other evils that lurk in the software world.  Be confident that you can login from anywhere with internet access and feel safe in knowing that your data is protected.
We Believe
Our purpose here at TMS Digital is to create applications that are useful to trucking companies.  After over 30 years and numerous loyal clients, we feel like we have achieved that.  We treat our customers the way we would want to be treated.  Our programs are highly configurable, yet affordable. We listen, we hear you!