Advanced Fleet Management
That Grows With You
Track vehicles in the field, improve fleet operations, increase worker productivity and encourage safer driving with TMS Digital fleet management solutions.
Get Started
How It Works
We integrate with multiple

elds

fuel cards

mileages
TMS Digital was designed to give transportation companies flexibility and choice. We proudly integrate with all your favorite tools and services.
We have the solution needed to make any job easier
TMS Tickets
Flexible Bulk / Short Hauling Tickets Software.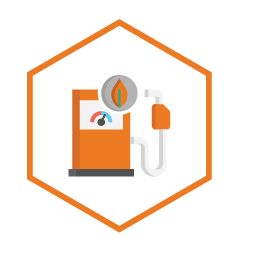 IFTA Manager
Simple and automated IFTA fuel tax reporting.
TMS Trucker
TMS Trucker app for Carriers and Drivers.
TMS Protected Desktop
Security, efficiency, & mobility in a single desktop system.
TMS Equipment Maintenance
A customized truck, tractor and trailer maintenance solution.
Ready to experience TMS?
Sign up and we will get back to you.
An end-to-end TMS solution for all
Developed with over 30 years of trucking experience & thoughtful design to help transportation companies do more with less.
Track

Stay on top of your operations with real-time logistics.

Manage

From split-loads to route updates and repairs make the day easier.

Protect

Protected by the most advanced encryption and security protocols.
TMS Dispatch
A customized and simple solution for managing your trucking business, featuring dispatching, shipper fulfillment, driver settlements, and invoicing.
Easily accessible

Smarter logistics

Customized for you
Get Started
TESTIMONIALS
We make full use of the way we quickly arrive at decisions. We are certified by Bureau Veritas
Quality International (BVQI) in accordance with Sn En ISo 14001:2004.
Track, manage, protect. It all starts here.
Explore the power of TMS Digital. We also offer a comprehensive range of services that include
Google Distance Matrix, Protected Phones, and Protected Books.
Let's create solutions together.