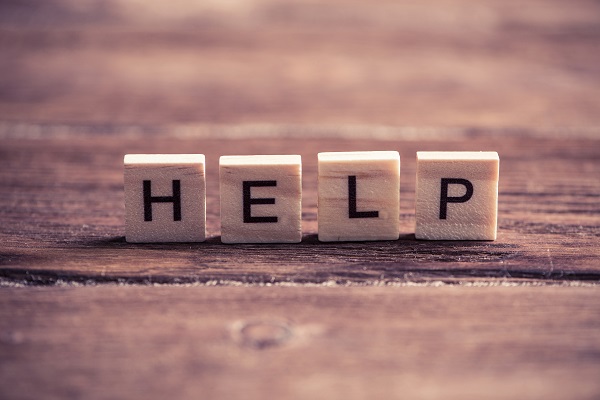 As anyone who's ever had to calculate IFTA would know, it can be a very cumbersome process. There's a lot of variables that can go wrong with IFTA filing. Any scenario when you're dealing with precise calculations involving data from multiple sources can cause you a headache. Compiling all these different statistics in addition to running your business is not an easy task, that's why IFTA Manager is here to help.
A common cautionary tale…
So, you started out with one or two trucks.  Filing for IFTA at the end of each quarter did not seem to be too big of a deal. You picked up another truck and decided that maybe you should keep a spreadsheet.  Things were going good.  You added two more trucks.  Ok, now things are starting to get hairy.
You pick up a cheap IFTA calculator you found on a website. "Ok", you think. "This might work".  You buy a few more trucks and hire someone to help with the IFTA reporting.  Maybe your brother-in-law's ex-wife, Jane, because, you know, she's 'smart'.
Then it happens.  You are notified that you are about to be audited in regards to your IFTA reporting!  You have 30 days to prepare.  No worries, you think. Then, out of nowhere, a truck breaks down and a driver quits and you forget all about the audit.
The IFTA Auditor arrives.  Jane gets him coffee and wrings her hands.  One of your drivers just called in that he has an issue.  You have to go deal with that. You leave Jane with the auditor.
When you finally get back to the office, you find that Jane went home but the auditor is still there.  He is asking you where the paperwork is that backs the reports that Jane gave him. You do not know.  You call Jane.  She does not answer. The auditor stares at you. You ask him if he would like more coffee.
The auditor is back the next day.  Jane is late for work, but she is able to dig out the logs and paperwork the auditor requested.  He does not smile.  At all.
Finally, it is over.  He is gone. Whew, glad that is over.  You go back to dealing with running your business. You are kind of thinking about buying another truck.  You saw a good-looking Kenworth the other day and that would be a nice 'add' to your growing fleet.
You go into your office.  You have a pile of mail on your desk.  You fan through it, and oh, what is this? Oh no, it is from IFTA.  Another audit?  No!  Oh, no! You have been fined and penalized for several discrepancies in your IFTA filing. Dang, they want a lot of money! So much for that good looking Kenworth!
How to avoid these scenarios?
While this has been a fictional scenario, it does happen in real life. Maybe it has happened to you. Or maybe you worry that it could happen to you. As you start growing and adding more trucks to your fleet, having reliable software becomes high priority.
So, if you are looking for something reliable, easy to use as well as secure, look no further. TMS Digital IFTA Manager imports data from your truck's ELD to record accurate miles driven in each state, imports fuel transactions from your fuel card and merges them with the data from the ELD to create trips.
IFTA Manager can even import your yard fuel if you have the data in a spreadsheet! In addition, all your data is calculated using formulas downloaded directly from the IFTA website for the quarter you are working in!
Our program's color-coded warnings alert you to data discrepancies. For example, missing information on fuel transactions, or missing fuel on trips.
In addition, overstated MPG calculations on a truck are flagged for your attention. We know that sometimes an ELD might travel out of range, or not record for some reason. We put these alerts in the program to draw your attention to missing data so you have the opportunity to make corrections BEFORE filing your IFTA.
We also include an Uncommitted Transaction report to show you any fuel purchases that are not matching any truck or date range pulled in from the ELD. We make sure to cover all the bases, so that when you file you know your data is sound.
We're here to help!
If you have questions on how to file IFTA, or about how IFTA works, check out the main IFTA website at:  https://www.iftach.org/ . They offer great information in regards to 'what IFTA is for', 'how to apply for IFTA' and general IFTA help.  Moreover, check out our other blogs.  We offer a lot of great information.
We have been in the trucking software business for well over 30 years. We offer a full suite of Transportation Management Software besides IFTA Manager, including Dispatch, Tickets, Maintenance, EDI and more. If you are interested in learning more about our TMS Digital IFTA Manager software, click the Contact Us button and we will be happy to show you a demo.