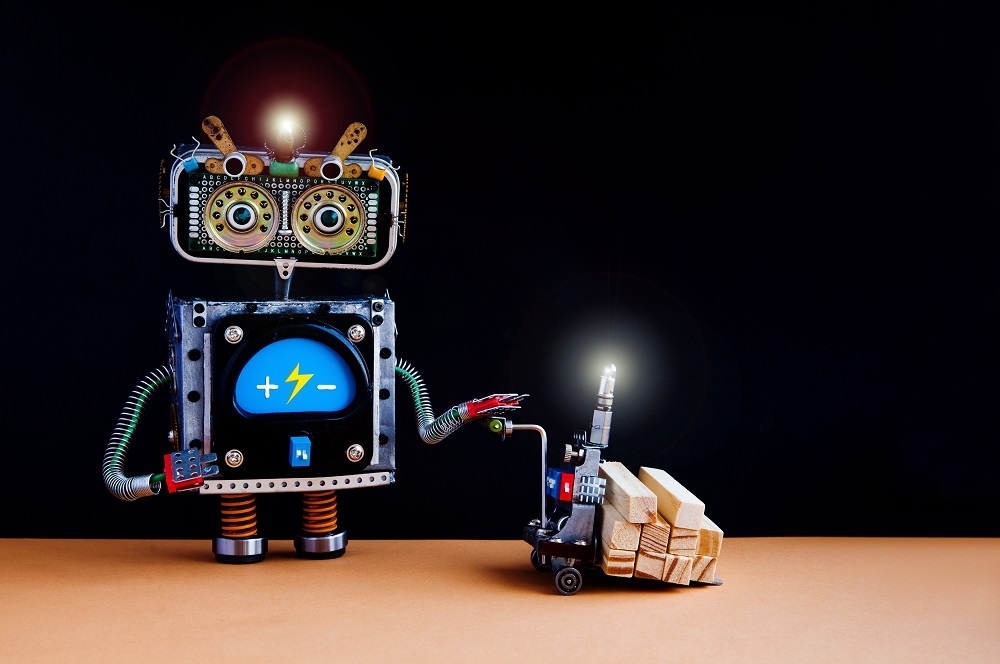 Digitization has become more prevalent in the transportation industry. The transportation industry has undergone remarkable changes from autonomous or competent automobiles to next-gen GPS devices. While digital technologies have optimized the functionality and efficiency of the transportation industry, these digital systems also come with uncertain risks.
Transport infrastructure has become increasingly digitized with a wide variety of data flowing across systems, monitoring and tracking physical and digital networks. Electronic data can track the status, location, and condition of assets. As more devices and controls systems are connected to the Internet, the transportation industry has become more vulnerable to security risks.
This article will discuss cybersecurity in the transportation industry, transportation cybersecurity risks, and what measures can be taken to improve transportation security. Let's get started.
Why is the transportation industry a target of cyber-attacks?
Like every other sector, the transportation industry is leveraging advanced technologies to process operations. There is a wide variety of data in transportation that communicate across networked transportation systems. As more IoT devices and control systems are brought online, the industry has become more vulnerable to cyber-attacks. Moreover, there are multiple reasons for increased threats to transportation security.
The expanded use of Operation Technology that opens new wireless and communication channels connected directly to transportation infrastructure is a soft target for criminals. The transportation industry is lagging in cybersecurity awareness, with inadequate security awareness and a shortage of cyber-defense talents.
There are several incidents affecting the transportation sector. The most common threat vector to the transportation industry is malicious data breaches. According to Marsh, the average cost of a security breach in the transportation industry is $1.15 million for large organizations.
USDOT Cybersecurity for Transportation Industry
The U.S. Department of Transportation (USDOT) understands the importance of cybersecurity measures for the transportation industry. Internet-connected devices, components, and assets should be protected from malicious attacks, damage, unauthorized access, or anything that can put the industry at risk.
The USDOT has different research programs devoted to ensuring transportation infrastructure safety. These include
Vehicle cybersecurity_ It emphasizes preventing cyber-attacks from infiltrating into the vehicle systems and components.
Infrastructure cybersecurity_ It focuses on protecting the transportation industry against cyber threats and potential vulnerabilities to the nation's roadside equipment, systems, and devices.
DSRC Security_ The Dedicated Short-Range Communications Security aims to ensure trusted communications between vehicles and transportation infrastructure.
ITS Architecture and Standards Security_ It focuses on developing architectures and standards needed to ensure the security of internet-connected devices and security controls.
What Are The Types of Cybersecurity Threats To The Transportation Industry?
The cost of cybercrime is vast, potentially imposing damage to an organization's profit, reputation, and operational effectiveness. Therefore, understanding the types of threats to the transportation industry is essential to mitigate them.
1.    Criminal threat
Hacking has become a mainstream activity for cybercriminals targeting a company's digital assets that can be stolen or sold on. It includes personal information, held funds, credit or debit card information, and intellectual property.
2.    Terrorist threat
The ability to create physical outcomes via remote hacking of critical infrastructure indicates an appealing option for terrorist groups. It can disrupt critical infrastructure, loss of life, economic consequences, and property damage.
3.    Hacktivist threat
Hacktivist groups have become intimidating enemies due to the technical ability of the individuals involved. They can target organizations for various reasons and have devastating effects. These can result from public support for a cause, being a top corporate brand target, or the direct impact of core activity.
4.    Malicious threat
When technical capability and motive combine, cybercriminals can act maliciously using digital means. A malicious cyber event can occur due to a disgruntled employee, untargeted malicious code, proof of ability, or random selection.
Negative Impacts of Poor Cybersecurity on Transportation Industry
The transportation infrastructure operators are not implementing robust cybersecurity measures in the control features as they would in an IT environment. They are not familiar with cybersecurity in control systems, which can be a significant problem. Infrastructure operators are implementing connected technologies but ignoring the risks introduced into the operational technologies.
Cybersecurity adoption in the transportation industry is very immature and nascent. The potential issues have been due to human error and accidental misuse of control systems. Cybercriminals always seek to find the weakest link in the system. They can penetrate the critical system by penetrating a weak or vulnerable adjacent connected system. The transport sector needs to understand the IT risks and need risk assessment on the operational side.
How can the transportation industry reduce cybersecurity risks?
The transportation industry needs to take appropriate preventive measures to mitigate security risks. Here are some ways to prevent cyber threats in the transportation industry.
IT managers can optimize network performance and increase security using network segmentation. When logically segmented, part of an organization's infrastructure is isolated and protected if suspicious behavior is detected in another segment.
Use anti-malware software to prevent malicious attacks, such as ransomware, trojans, and worms. Anti-malware software leverages behavioral heuristics analysis, signature detection, and artificial intelligence to detect malicious activities within the transportation infrastructure.
Route patching and software updates when potential vulnerabilities are detected in the system. Regular patching and updating systems help mitigate malicious threats.
Cybersecurity training is possibly the most efficient measure the transportation industry can take to protect against cyber attacks.
Leveraging cybersecurity technology, such as installing firewalls and investing in third-party cybersecurity services, can help organizations reduce the risks of cyberattacks.
Implement security best practices in line with the applicable standards and guidelines.
Establish incident response capabilities with tested incident-response plans to mitigate the impact of cyberattacks.
What are some cybersecurity solutions for the transportation industry?
As previously said, the transportation industry may need to gain ground in terms of cybersecurity. These businesses use a variety of precautions to defend themselves from cyber-attacks.
The following are some of the essential methods that firms may use to strengthen their cyber defenses:
Network segmentation: IT managers can improve network performance and security by splitting their network into smaller pieces. When a company's infrastructure is logically split, portions can be isolated if suspicious behavior is discovered on another segment. Users of the automotive design network, for example, may be unable to access part of the company's financial system due to segmentation restrictions.
Anti-malware software for endpoints: Malware is software that is meant to harm, steal data, encrypt files, or gain unauthorized access to digital systems. It is the most common cyber danger that businesses face. The phrase refers to various harmful software, including trojans, worms, and ransomware.
Anti-malware software detects and disables malware using signature detection, behavioral heuristics analysis, and, in some instances, artificial intelligence. Anti-malware software should be deployed on every digital endpoint of a network. It might be challenging to ensure that current anti-malware is deployed correctly across all devices with network connectivity in today's age of BYOD (bring your own device) workplaces.
Patching and software updates frequently: When vulnerabilities in computer systems and software are discovered, suppliers issue patches and updates regularly to safeguard their consumers. Hackers often exploit vulnerabilities for which patches are widely available, but consumers fail to install them. Many harmful threats can be mitigated by updating and patching systems regularly.
Backup data: The ability to deny companies access to their essential data is the foundation of basic ransomware. The most effective mitigation approach for thwarting ransomware thieves is to have a recent backup. To prevent attackers from encrypting or exfiltrating the original and backup copies, backed-up data should be isolated from the network housing the original files.
Cybersecurity training: Providing cybersecurity training to staff is possibly the most effective strategy for transportation companies to defend themselves from cyber threats. The vast majority of attacks start with social engineering, most commonly through an email. Phishing emails can be challenging to discern from legal communications in today's world. Employees trained to be on the lookout for the telltale symptoms of a phishing email can provide a realistic first line of protection.
What can we do?
Citizens and businesses rely on the transportation industry to meet their daily needs, much as they do with other critical infrastructure industries like agriculture, water, power, and telecommunications. Life in our society is dependent on a relatively limited number of key enterprises, as the US has seen with recent attacks on the Colonial Pipeline and JBS Meats. Unprecedented loss and harm could result from a severe disruption in the transportation industry.
Transportation firms have a lot of catching up to do in cybersecurity in many respects. Recognizing the need for specialized training, academic institutions are already offering it, and cybersecurity specialists are focused on the dangers and solutions specific to the transportation industry.
With organizations across the transportation industry more vulnerable than ever, do you have a robust strategy in place to protect against cyber-attacks? If not, join Protected Harbor today to be safe from an ever-evolving list of cyberattacks. We ensure that the transportation industry has cybersecurity technology and transportation management systems to protect the information, reduce cost, and get the most out of their existing resources.
With years of experience working with companies across the transportation sector, our experts better understand the security challenges your organization faces and how to overcome them. We pride ourselves on going above and beyond to meet customers' requirements in this fast-paced world of digital infrastructure.
How Protected Harbor ensures Transportation Cybersecurity?
The transportation sector faces numerous and complicated threats. Despite the growing threat of cyber-attacks, many fleet operators have yet to take adequate security measures to protect their systems. Many companies haven't implemented Secure Shell or Transport Layer Security traffic encryption for their communications. Furthermore, many businesses do not use employee role-based access management, which increases their risk by granting high-level system access to vendors and partners.
Here's how we differentiate in cybersecurity:
Implement Zero Trust Security
A zero-trust or earned-trust access mechanism must be implemented. Begin by assessing your network and determining the possible harm that could result from being breached. To minimize the scope of any potential OT system compromise, map out functional zones and establish segmentation and access controls.
Analytics of User and Entity Behavior
User and Entity Behavior Analytics solutions should be established to detect and respond quickly to any abnormal behavior that jeopardizes the ongoing and safe operation of OT systems.
IT & OT-specific Solutions, With Flexible Integration
From protection to detection to response, Protected Harbor provides a single-vendor, end-to-end, integrated cybersecurity architecture spanning IT and OT (Observational Technology). This enhances protection against fast-moving threats while also improving operational and financial efficiency. In addition to transportation products, the security fabric allows for integration with specialized OT solutions via the largest ecosystem of our partners, allowing for data to be consolidated into a single perspective for better decision-making.
Integration of the cyber and physical worlds
Protected Harbor combines networking, cybersecurity, and surveillance capabilities into a single pane of glass for transportation and logistics enterprises. Advanced threat prevention, segmentation and authentication, and software-defined wide-area networking (SD-WAN) are just a few of the technologies that may be deployed as a whole with little hardware and license expenses.
Protection against Insider Threats
Insider attacks, whether deliberate or unintentional, are becoming a more significant worry for manufacturers as more individuals access various sections of the network. Employees, third-party suppliers, marketing and sales partners, and others are examples of these users. Protected Harbor offers a comprehensive solution to protect against insider attacks, including robust intent-based segmentation, identity and access management, user and entity behavior analytics (UEBA), and deception technology to trick malevolent attackers into revealing their true identity.
Threat Intelligence for the OT
OT systems have distinct architectural characteristics and are subject to OT-specific and general risks. Protected Harbor provides vital, OT-specific threat intelligence to individuals and companies who manage transportation businesses, based on 15 years of expertise working with trucking customers. We also have over ten years of experience detecting unknown threats using artificial intelligence (AI).
Stay Alert, Be Proactive, and Adapt
Keep up with the shifting threat landscape and adjust your incident response plan as needed. To keep on top of your firm, cultivate a cybersecurity culture and undertake a vulnerability assessment.
With cyber-attacks increasingly targeting transportation providers, protecting transportation infrastructure is critical. Trucking companies and transportation infrastructure operators require network fortification measures and transport-specific incident response plans.
Protect your transportation company against a cyber assault by speaking with the cybersecurity solutions specialists at Protected Harbor, who have over 25 years of industry experience.